Pursuant to the Law on State Survey and Real Estate Cadaster (NN 112/18), the Government of the Republic of Croatia has appointed the Commission for the Standardization of Geographical Names.
The purpose of the Commission is to monitor the implementation of settlement regulations and their application in geographic names, to revise the toponyms and, if necessary, to establish new ones, to establish the principles of writing and using foreign geographic names for application in education, science, diplomacy and to provide suggestions and recommendations for geographic name standardization in the Republic of Croatia and foreign geographic names standardization, to make recommendations on improving of the Register of Geographical Names and to participate in the work of international organizations dealing with geographical names.
On March 28, 2019, the Government appointed the Commission for Standardization of Geographical Names for the period of four years.
Mr. Damir Šantek, PhD, director of the State Geodetic Administration, which is the central state administration body responsible for the Register of geographical names, was appointed as the president of the commission.
Other members appointed are Mrs. Tea Lončar, PhD, representative of the central state administration body for foreign affairs, Mrs. Dubravka Đurić Nemec, representative of the central state administration body for cultural heritage, Mrs. Antonija Nemet, representative of the central state administration body for science and education, Mr. Pejo Bročić  from Croatian Hydrographic Institute, Mrs. Goranka Blagus Bartolec, PhD  from the Institute for Croatian Language and Linguistics, Mrs. Ivana Horbec, PhD from Croatian Institute of History, prof. Stanislav Frangeš, PhD, from Croatian Cartographic Society, prof. Mr. Aleksandar Toskić, PhD from Croatian Geographical Society, prof. Ivana Crljenko from the Lexicographic Institute Miroslav Krleža and doc. Helena Pavletić, PhD and prof. Josip Faričić, PhD, representatives of universities dealing with education and research of geographic names.
Government decision available at https://narodne-novine.nn.hr/clanci/sluzbeni/2019_04_33_698.html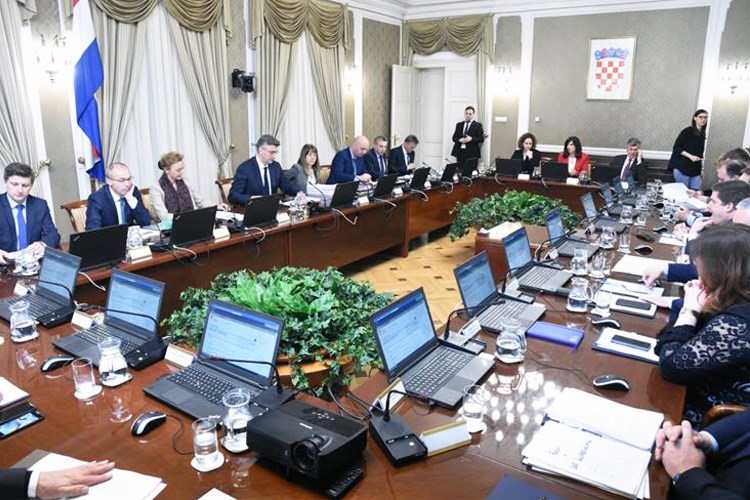 Image taken from www.vlada.gov.hr.